Calm The Heart, Soothe The Spirit, Revitalize The Body In A World Of Exclusive Privacy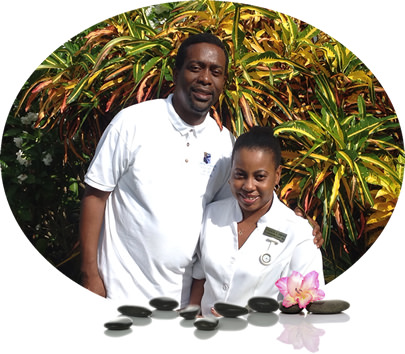 We are natives of the beautiful island Federation of St. Kitts -Nevis. We fulfilled our dreams of having a relaxing Spa & Salon in the beautiful vicinity of Nisbet Estate – Newcastle where there is always peace and tranquility.
OUR CERTIFICATIONS
We gained certification from:
NORTHERN INSTITUTE OF MASSAGE, ENGLAND 2001 and ESSEX SCHOOL OF BEAUTY, ENGLAND 2002
WHAT WE TREAT
Are you stressed? We would like to recommend that you make an appointment at Compassionate Touch Spa & Salon immediately.
Treatments at our Spa & Salon helps to relieve tension, stress, muscular aches, headaches and pains.
Massage therapy has been proven to reduce injury healing time by encouraging the body's healing process.
Are you experiencing any of the following mentioned below?
Massage Therapy is Recommended for:
Please Complete The Following Form: